Welcome to my home/work/play page!
Here you can find out about my research, teaching, public outreach, science communication and other things that occupy me most of the time. You might even find some useful tips if you decide to stick around a bit longer.
For more info about me, see my complete CV (for a version in Serbian language, please contact me).
!!! NOVOSTI !!! NEWS !!!
Održana prva radionica iz naučne komunikacije!
Prva radionica iz naučne komunikacije uspešno je održana 30.11. i 1.12.2013. na Prirodno-matematičkom fakultetu Univerziteta u Novom Sadu. Radionica realizovana je kao projekat Centra za promociju nauke uz dodatnu finansijsku i logističku podršku PMF-a. Učesnici radionice su imali prilike da saznaju kako uspešno izlagati na naučnim konferencijama, kako napraviti dobro popularno predavanje, kako se boriti sa tremom i kako komunicirati sa medijima, nakon čega su se, u okviru praktičnog dela, i sami oprobali u ovim ulogama naoružani novim prezenterskim veštinama. Više o  programu i samoj radionici možete pogledati na linku.
Knjiga "Uvod u spektroskopiju za astronome" , Tijana Prodanović
Textbook "Introduction to spectroscopy for astronomers", Tijana Prodanović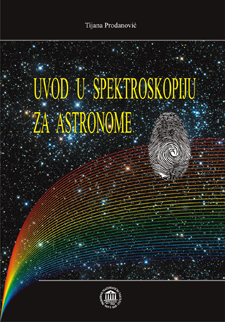 Astronomija je specifična nauka koja, za razliku od drugih naučnih disciplina, predmet  svog istraživanja ne može da ispituje u laboratoriji, već se oslanja skoro isključivo na ono što vidimo. Međutim, svetlost astronomskih objekata krije u sebi obilje informacija o nastanku, evoluciji i strukturi tih objekata. Spektroskopija predstavlja način da te tajne koje u sebi krije emitovana svetlost i otključamo.  Iz ovoga je jasno zašto spektroskopija kao naučna metoda predstavlja osnovni alat savremene astrofizike. Ova knjiga predstavlja  elementarni uvod u ovu metodu, čije je poznavanje bitno kako profesionalnim astronomima i astrofizičarima, tako i svim ljubiteljima astronomije koji žele malo dublje da ispitaju suštinu objekata koje posmatraju.
Preuzmite Sadržaj,indeks ,odlomak
Knjiga je u prodaji u Skriptarnici Prirodno-matematičkog fakulteta, Univerziteta u Novom Sadu, Tel. 021/485-28-82.
Book "Postcards from the Edge of the Universe"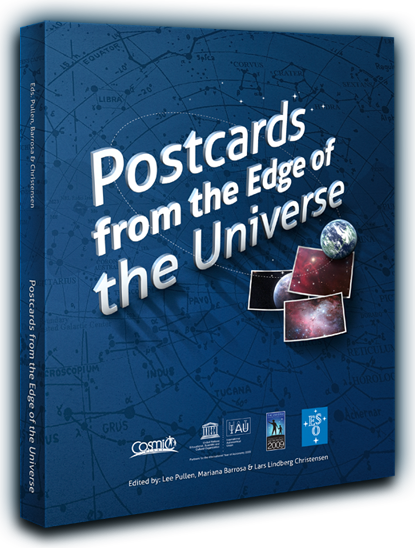 "Postcards from the Edge of the Universe" represents the antology of selected topics in modern astronomy. The book is written in a popular, easy to understand way, and is perfect for everyone who finds astronomy interesting and would like to read more about the great beyond. It represents a collection of featured articles writen by 24 astronomers from all around the world (myself being one of them) who were brought together by the Cosmic Diary, one of the cornerstone projects of International Year of Astronomy 2009. More about this book you can read at its official Postcards from the Edge of the Universe homepage
Download electronic version as PDF